It's been over three years since I started as Hakkaisan Brand Ambassador.  My work in this role has been to travel all around the world to introduce Hakkaisan Brewery, it's products and company culture as well as to do all manner of sake education.  

To deepen my understanding of all these things even more, I'm spending one year away from travel to live at Hakkaisan Sake Brewery in Minami Uonuma City, Niigata Prefecture.  
My Year at Hakkaisan is all about cultural activities.  Primarily, I'll be learning the art and science of sake brewing from the Hakkaisan Kurabito (sake brewers).  Every few weeks, I'll move to a new department in the brewery to study a step in the sake production process.  From rice milling all the way through sake mash pressing, I'll get hands-on experience and learn from the experts.
In addition to my time in the brewery,  I'll be exploring the local community of Minami Uonuma, Niigata – about 90 mins from Tokyo.  I will visit local festivals and shrines and all kinds of community events.  This area is perhaps most famous for receiving vast amounts of snow in the wintertime – sometimes up to 8 feet of snow on the ground at any one time! Needless to say, I'm sure I'll be in for some fun new experiences.  
If you'd like to follow along on my adventure, visit Hakkaisan.com every week to see a new blog update and check our Facebook, Instagram and Twitter!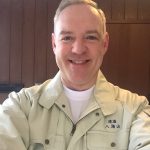 Timothy Sullivan, Hakkaisan Brand Ambassador