As our Brand Ambassador from New York City, Timothy Sullivan has been promoting and educating about Hakkaisan Sake to both alcohol professionals and general consumers. Due to the increasing public interest in Sake worldwide in recent years, the need for us to provide a deeper level of knowledge and understanding about sake has increased as well. Hakkaisan decided to offer Timothy a hands on experience in sake production and our local culture for one year. These cultural activities will bring him a higher level of understanding of sake brewing and the fermentation process, as well as experiencing and learning more about the spirit of our brewers, our artisanal crafting techniques, and about Hakkaisan's natural local environment. Timothy will be participating in company and local festivals to learn about the cultural aspects of sake brewing as well.
Timothy will be sharing his experiences in Japan through his blog "Tim's Corner".
We hope that you enjoy a view into the daily lives and culture of Hakkaisan though a brand new set of eyes.
message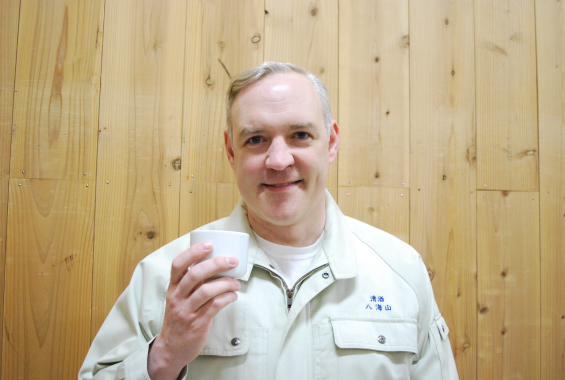 In April 2005, I had my first sip of premium japanese sake.
That sake was a glass of Hakkaisan Junmai Ginjo and this first sip of Hakkaisan started me on my path to eventually work full time in the sake industry.
Over 11 years later, I am ready to begin a new adventure, this time again with Hakkaisan.
I'll be living for one year at Hakkaisan Brewery and doing a year of cultural activities which will focus on learning the craft of sake brewing from the kurabito at Hakkaisan.
I'll also be exploring the local community of Minami Uonuma, Niigata and getting to know Japanese language and sake culture.
Please check Tim's Corner every week to learn about my experiences at Hakkaisan!