From May 3rd to 7th, Japanese Kabuki play was performed in the David Ccoperfield Theater in Las Vegas, Nevada, USA. The special play "SHI SHI O" was created for Las Vegas by Japanese entertainment company, SHO CHIKU.
Hakkaisan sake barrels were used for "Tsumidaru (sake barrels for display)" displayed in front of the theater, also "Kagami Biraki (sake barrel opening) " at reception and after party of first night. "Kagami Biraki" is done for wishing good luck for rest of the play and showing appreciation of all staff members and sponsors involved.
It was a real honor for us to be a part of this exciting event, also to see many guests enjoyed our sake!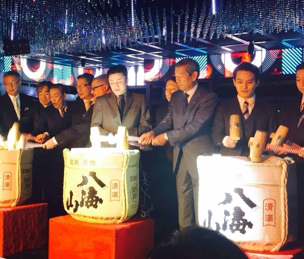 "SHIBUYA" Japanese restaurant in MGM Grand Hotel held a Hakkaisan special dinner. Guests enjoyed course dinner which specially created to pair with Hakkaisan Junmai Ginjo, Tokubetsu Honjozo, and Kijoshu.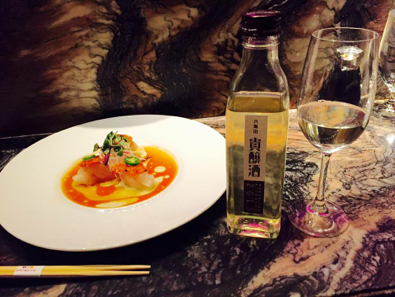 Hope this was a great opportunity to show Americans to enjoy Japanese theater art and Japanese sake!1